What's New In The 3D Printer World
1 minute reading time
(212 words)
Z Axis Mount
Z-Axis Mount
I reccomend you replace the Z-Axis mount even if you do not intend to use a linear rail.
If you are going to continue with the rod system you can find the mounts on Thingiverse. ( Linear Rod Z-Axis Mount ).
Both the mount kit includes a upper mount for the pillow block bearing, as I found in the original build of the X5S the bearing didn't sit correctly on the 2020. Plus I added the 3mm spacing for the rods.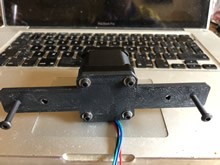 Mount the Z_Axis mounts to the frame use M4 25mm button head bolts and nuts, and M4 8mm Bolts and T-Nuts.Align the mounts using the original linear rod location holes, using the M4 25mm bolts allowing slight movement for alignment.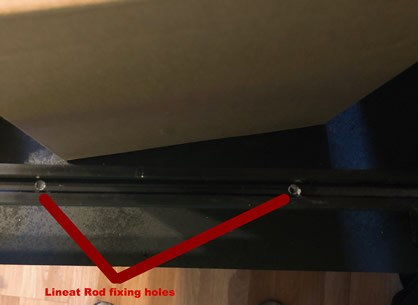 Once perpendicular lock down using the M4 bolts and T-Nuts. then finaly tighten the M4 25mm Bolts.
Once the motor Mounts are installed they should look like this.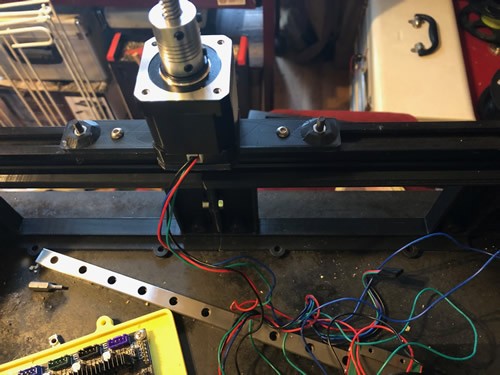 The Pilow Block bearing mount is installed the same way as the motor mounts.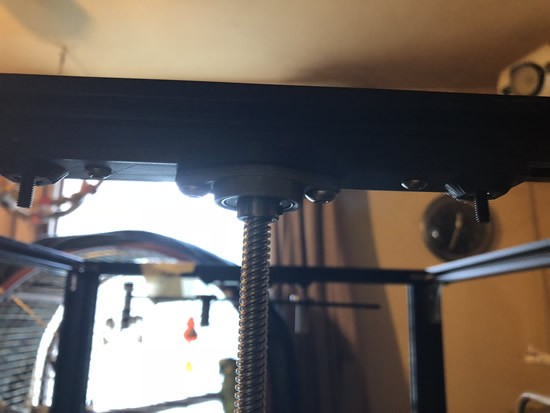 As you can see in the background you can see Max is inspecting progress.....
When you install the print bed frame it should measure 44mm between the edge of the bed frame and the inner edge of the upright.
Related Posts
Comments
No comments made yet. Be the first to submit a comment